Thank you for taking the time to visit the Pyro Comics web site. We hope that you'll enjoy browsing through the different areas we've constructed. Please take note that our number one priority is pleasing you. No matter what you collect, we'll go out of our way to try and help you. While we have thousands of extremely collectable comics available, making you so happy you become a repeat buyer is our goal. That means that we respond to e-mail quickly, we ship within 3 days. Just let us know what you are looking for and we will try our best to help you. This includes everything from selling us your comics to consignments.
John Vachna our owner has sold over 10,000 comics on ebay and even more privately. He prides himself on being a honest buyer and seller. This means we give our buyers the lowest prices possible while offering sellers fair market value. What does this mean for you? EVERYTHING! With very little margin being taken on the books we sell we are able to give everyone the best deal possible. This is why over 70% of our buyers are repeat. I will even do layaway for those rare books where you just don't have all the money now.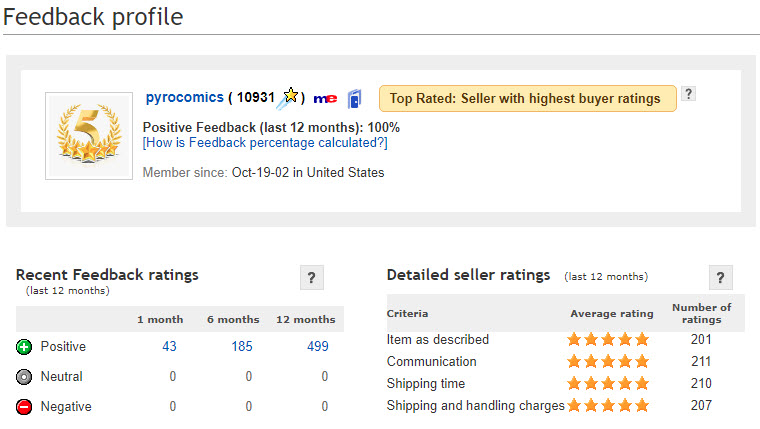 In closing, please feel free to contact us with your comments or suggestions. We'd love to hear from you. Our web site and other services are evolving each day based on the feedback we receive. We'd also like to keep in touch with you in the future. With that in mind, we've created a "Members Only Area." If you join you can receive special e-mailings of news, auctions, special sales, and any other information we think would help you. Sign up today! The cost is free, and the benefits can be endless.
Happy Collecting!